(Pre-Order) Aton Custom 1/12 Mr. Wick & Blind Killer Cloth Action Figure (Ultimate/Duel Ver.)
USD 50 (HKD391)
Duel Ver : USD160 (HKD1253)  
Ultimate  Ver.  USD 210 (HKD1644)  
(Plus shipping) *Standard Shipping USD18-30
--Shipping fee of Ultimate  Ver. will be slightly higher than Regular ver. because of the weight. Thanks for understanding.
*****Please select 
"Pre-Order Itmes" 
as Delivery Method on check out page******
*USD 50 deposit are counted toward to full price
**This is just deposit which is not refundable
**
*When item release, we will send to the email of deposit order for the request 2nd payment. Please make sure our email toyzmetaverse@gmail.com is not filtered or blocked.
-Estimated Release date: Q1 2024
Aton Custom 1/12 Mr. Wick Cloth Action Figure (Ultimate Ver.) Features :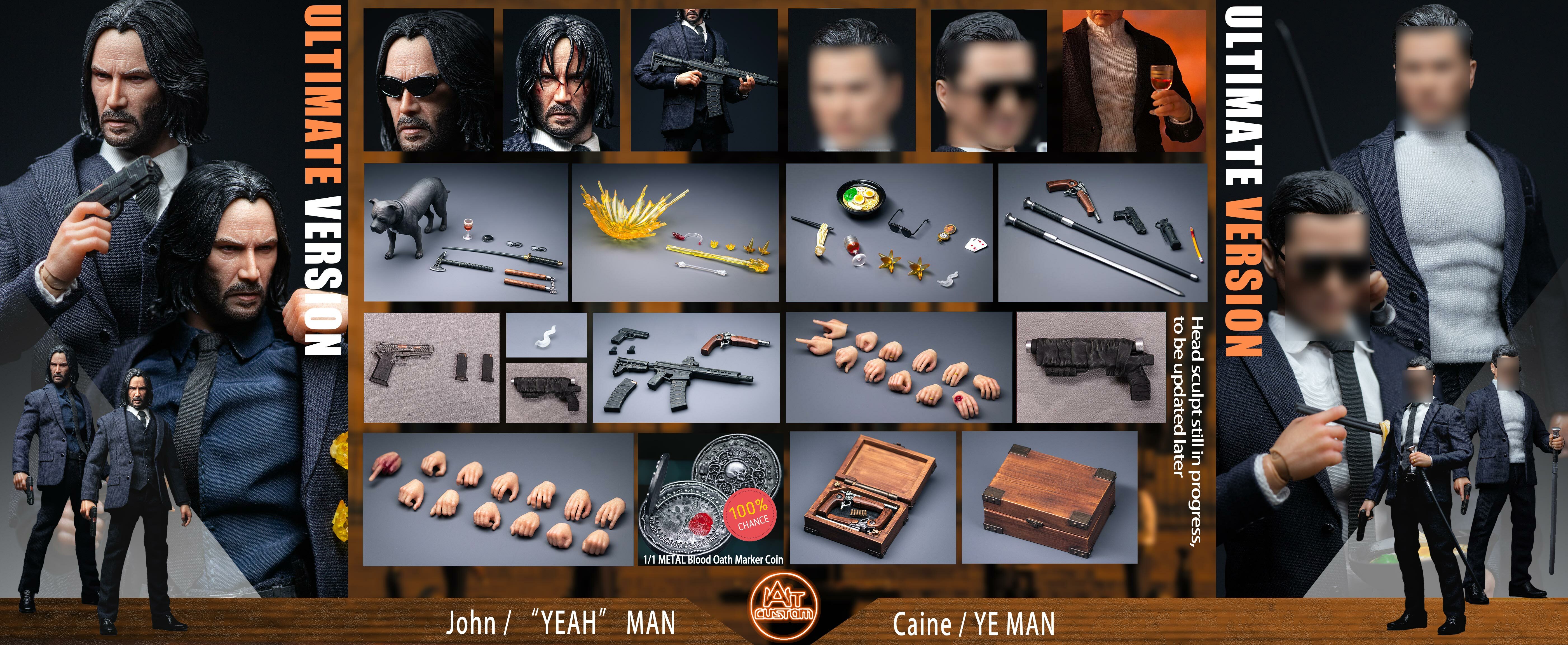 Mr. Wick Head Sculpt X2

Mr. Wick Suit With New Develop Figure Body X2

Blind Killer Head Sculpt X2




Blind Killer With New Develop Figure Body X2

Handgun X3 (With Removable Magazine)

Duel Antique Gun X 2 

Duel Antique Gun Wood Box X 1

Dragon's breath Gun X1(With Removable Magazine)

Katana X1

Flashbang X1

One Arm Axe X 1

Nun-Chuks X1

Cane X1

Cane Sword X1

FuXking Pencil X1

Blind man Sun Glasses

Dog X1

Sunglasses X1

Watch X1

Glass of Red Wine X2

Hands X13 (John)

Hands X12 (Blind Killer)

Smoke Effect X2

Bullet Effect X9

Blood Effect X1

Playing cards




Pocket Watch Watch daughter photo X1

Ramen X1

Chopstick X1

Special Pistol X2

1/1 Metal Blood Oath Marker Coin (100%)
Aton Custom 1/12 Mr. Wick Cloth Action Figure (Duel Ver.) Features :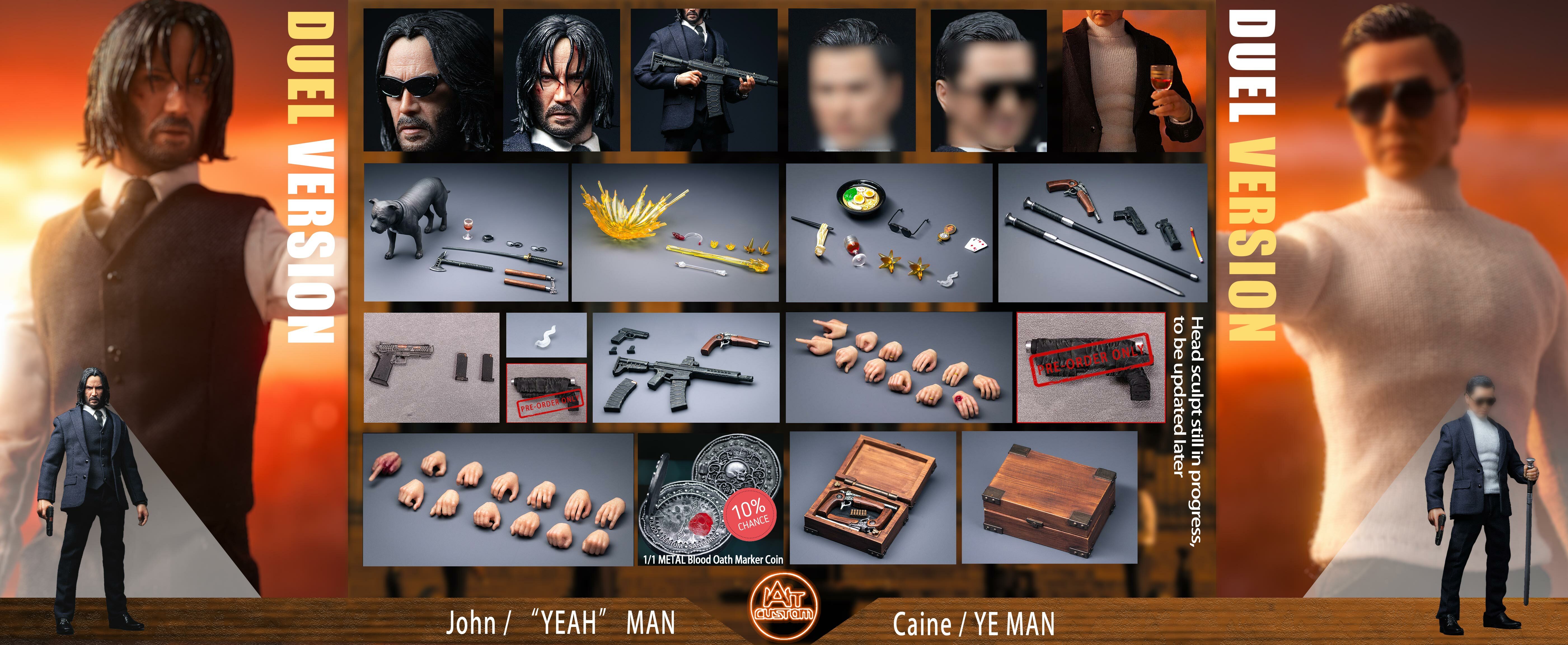 Mr. Wick Head Sculpt X2

Mr. Wick White Suit With New Develop Figure Body X1

Blind Killer Head Sculpt X2




Blind Killer Sweater With New Develop Figure Body X1

Handgun X3 (With Removable Magazine)

Duel Antique Gun X 2 

Duel Antique Gun Wood Box X 1

Dragon's breath Gun X1(With Removable Magazine)

Katana X1

Flashbang X1

One Arm Axe X 1

Nun-Chuks X1

Cane X1

Cane Sword X1

FuXking Pencil X1

Blind man Sun Glasses

Dog X1

Sunglasses X1

Watch X1

Glass of Red Wine X2

Hands X13 (John)

Hands X12 (Blind Killer)

Smoke Effect X2

Bullet Effect X9

Blood Effect X1

Playing cards




Pocket Watch Watch daughter photo X1

Ramen X1

Chopstick X1

Special Pistol X2

1/1 Metal Blood Oath Marker Coin (10%)